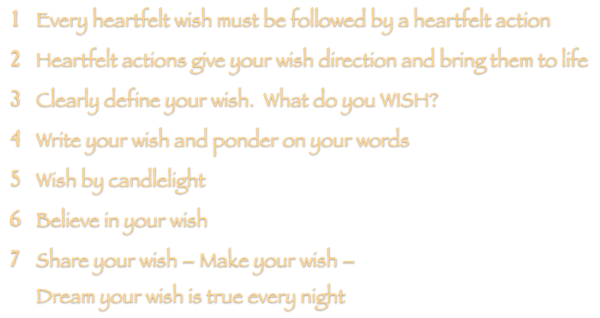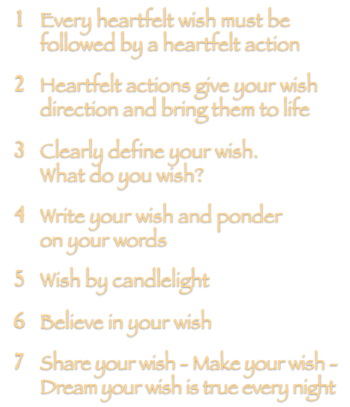 Throughout history our ancestors have shared the mystery, fascination, and desire to make wishes.
You can make as many wishes as you choose and wish for whatever your heart desires. That's why making wishes is so much fun!
Wishes keep the magic of your childhood imaginations alive. They give you hope for the future (like buying a lottery ticket) and inspire you to dream big dreams. You can make a wish and hope it comes true someday or you can make a heartfelt wish and take heartfelt action to do everything possible to help make your wish come true.
Heartfelt Wishes – Every heartfelt wish must be followed by a heartfelt action. If you wish to have a beautiful garden ponder on what you want to grow, the location and what it looks like. Give your imagination freedom to create whatever your heart desires and figure out a way to make it happen.
Heartfelt Actions – Heartfelt actions give your wish direction and bring them to life. I've made many heartfelt wishes in my lifetime that have come true. Some of my heartfelt wishes took years of pondering, planning, commitment, sacrifices, hard work and continually creating episodes they were true in my dreams every night.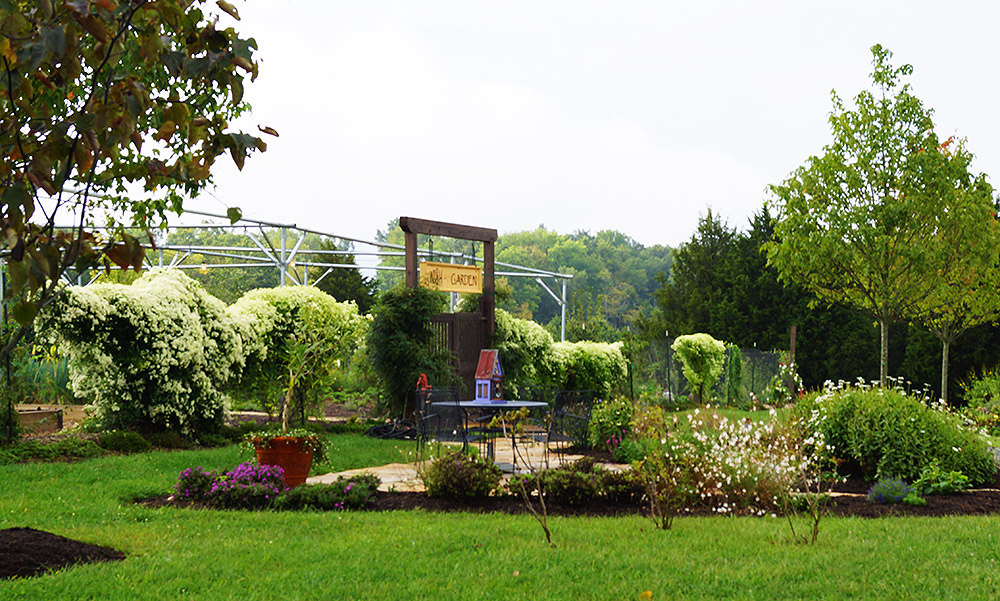 A heartfelt wish grows like a well-kept garden when you care for it properly. You wake up one day and it is in full bloom. Your wish has come true. However, without proper care your garden eventually dies and fades away. A heartfelt wish does the same.
What do you wish? Be Mindful and do a little soul searching.  Nature has a way of quieting my mind. The miraculous beauty of nature never ceases to take my breath away and make me pause. My worries and fears are forgotten for the moment. It's my time to be mindful and contemplate on whatever I wish.
---
Write your Wish and ponder on your words. Choose words that clearly express your heartfelt wish. Words have a lot of power. Be mindful of your words. The act of finding the right words and writing your heartfelt wish has an amazing capacity to create excitement, spark new ideas and inspire you to strategize and create a plan of action.
Wish by candlelight – The golden illumination of beeswax candles creates a special mood of reverence. Beeswax candles are integral to religious and spiritual ceremonies around the world. Traditionally candles play an important role in our lives. Many believe the burning of beeswax candles link us to wisdom of the honeybees + health benefits of 100% bees wax candles.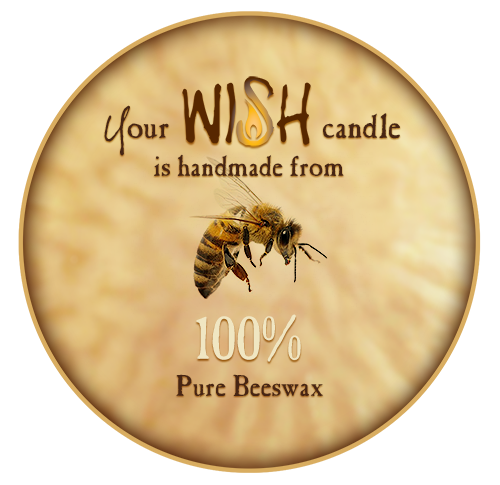 ---
Believe in your Wish – Most likely there will be people who may not believe in you or your wish. Remember, it is your wish and it is up to you to believe your wish will come true. Use your imagination and create episodes in your mind of your wish being true. Where are you? What are you doing? How to do you feel? Who is with you? What are you wearing?
You are the writer, producer and director of your Wish. This is your wishful life. It is whatever you believe. You must see the image of your wish being true in your mind every time you make your wish and you must see and feel your wish being true in your dreams every night. See it. Believe it. And your wish comes true.
Share your wish – Sharing your wish with other wish believers creates a sense of unity and inspiration. When people know about your heartfelt wish they may want to help you in some way. It's always encouraging to hear other people's wishes for the future and their stories of wishes that have come true. – share your wish on our blog.
---
Do you have a secret for making wishes come true that works for you? Share it on our blot and encourage people to keep faith and continue to share their wishes, make their wish every day and dream it is true every night. See it. Believe it. Share it.
Great wishes can make positive changes in many people's lives and the world. Please join us and Wish for Peace, Respect, Gratitude, Kindness, Appreciation and Love for each other, our communities and the world.